>
>
Less Sodium for Plant-Based Meat Analogs
Less Sodium for Plant-Based Meat Analogs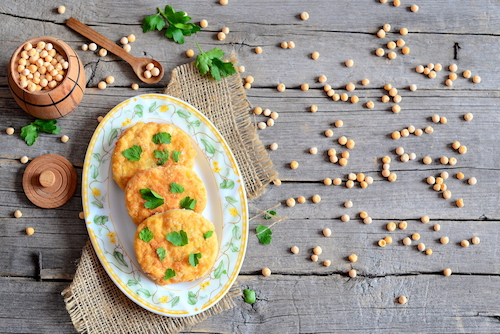 Innova Market Insights reports the U.S. meat substitutes market growing at 8.7% annually
Atlit, Israel—Salt of the Earth Ltd. completed a series of trials of plant-based, vegan and vegetarian meat alternatives. The trials successfully demonstrated the ability to create tasty meat analogs with less sodium. For developers seeking to meet the growing demand for meat alternatives, Salt of the Earth's Mediterranean Umami clean-label sodium-reduction ingredient can be a key ingredient in creating meatless products.
Increasing consumer concern over sustainability and the global food chain, alongside the rise of veganism, plant power and clean eating trends, has facilitated diverse new product innovation in the global meat substitutes market, according to Innova Market Insights. For the U.K. market specifically, meat analog launches tracked by Innova registered a 4.9% CAGR (2011-2016), while the U.S. market recorded even higher growth at 8.7% CAGR in the same period. As part of this trend, even major meat companies have recently invested in start-ups and companies making plant-based and vegan meat substitutes.
Formulating meat-alternatives is complex. It takes multiple technologies to replicate authentic flavors and textures. To counter common off flavors from plant protein, it is common to add a significant amount of salt—1.2-2.5%—plus spices and flavors. Meat's distinctive flavor and texture characteristics are not easy to imitate using plant-based sources. "The secret of our success is not just the novelty and functionality of Mediterranean Umami, but also its unique ability to enhance flavor and salty taste, allowing replacement of common flavor enhancers and reduction of sodium without affecting the finished product texture," explains Ehud Zach, Food Technologies and Application Manager.
Formulating with Mediterranean Umami enables food manufacturers to meet the specific demand for plant-based meat analogs. The ingredient is clean-label, all-natural and rich in umami flavor compounds. It helps enhance individual flavor notes and contributes to an overall savory flavor profile with a significant reduction of salt.
Salt of the Earth's R&D department, in close collaboration with customers, has yielded great success, with a 25-35% sodium reduction across a variety of vegan and vegetarian products. Vegan hamburgers, vegetarian "chicken" nuggets, seitan-based products and frankfurter-style sausages all exhibited positive results in taste and texture.
Salt of the Earth will be exhibiting at the 2017 Institute of Food Technologists Food Expo (IFT17), booth #5019. Chef Osher Eidelman will prepare fresh dishes highlighting Mediterranean Umami.
Skip to content